Launching of Appreciation Day in SMV, Sungai Buloh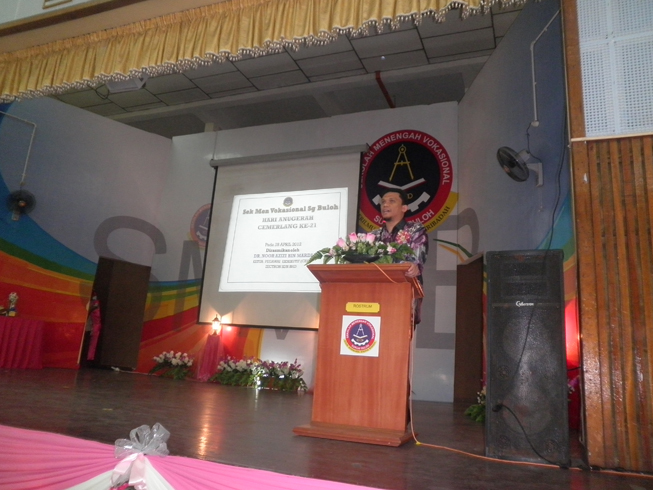 28th April 2012- Dr Noor Azizi bin Mardi, Chief Executive Officer (CEO) of Zecttron Sdn Bhd launched the Appreciation Day in Sekolah Menengah Vokasional, Sungai Buloh to celebrate the excellence of the SPM 2011 students . It was a platform for Zecttron Sdn Bhd and Universiti Malaya to get closer to the community. During his opening speech, Dr Noor Azizi advised the students to become a humanitarian who can give benefits to community through their excellence performance in studies. Dr Noor Azizi was given an opportunity to present certificates, trophys, bouquet of flowers and mock cheque to student who passed SPM 2011 with distinction. Their parents were also awarded for their dedicated contribution in their way of bringing up their children.
Last Updated on Monday, 14 May 2012 06:56
Read more...
K-Chart Free Talk
K-Chart TM is a new tools used for planning and managing a research project. It uses Tree Diagram to organize the whole issues under study, the methodology, and the expected results.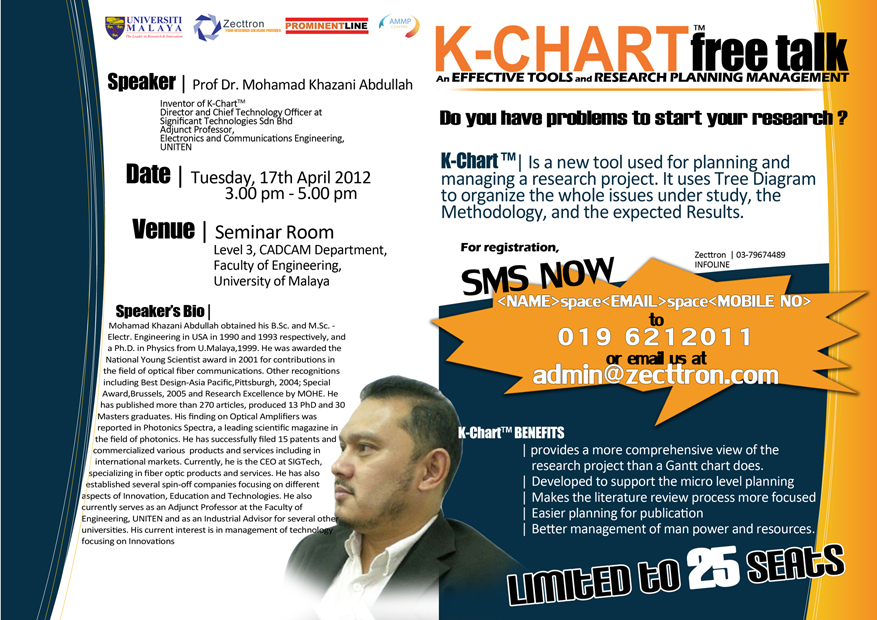 Last Updated on Tuesday, 24 April 2012 03:09